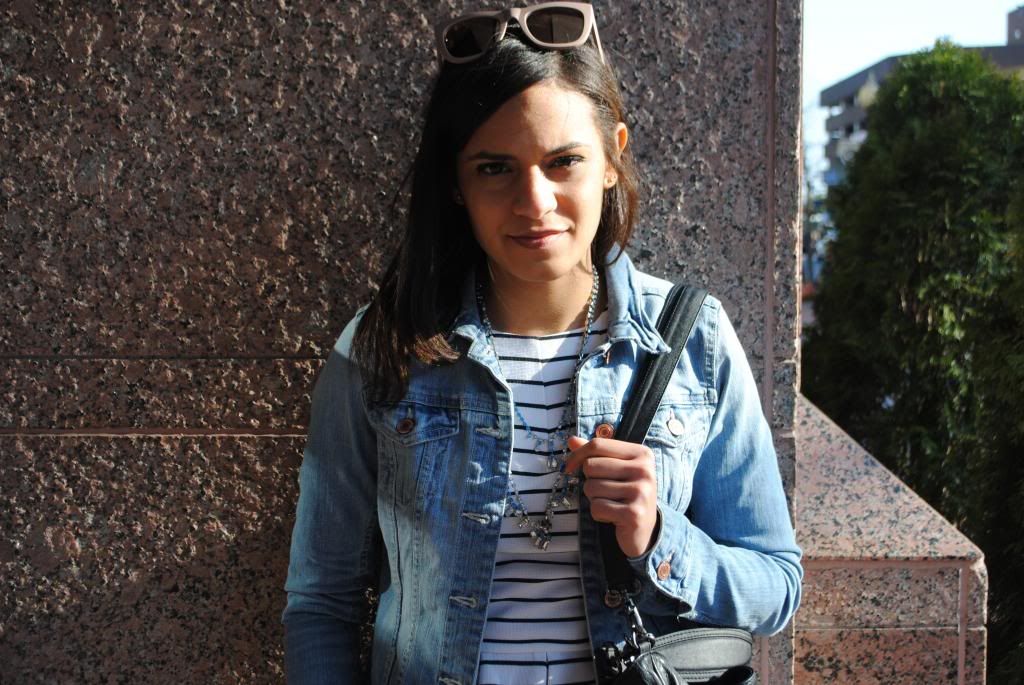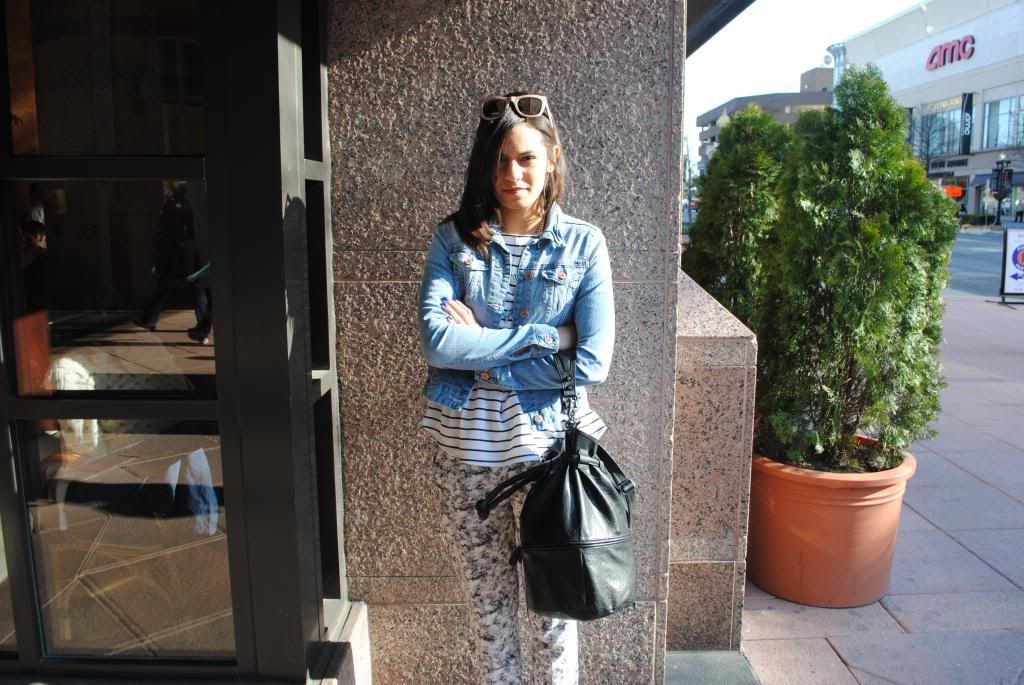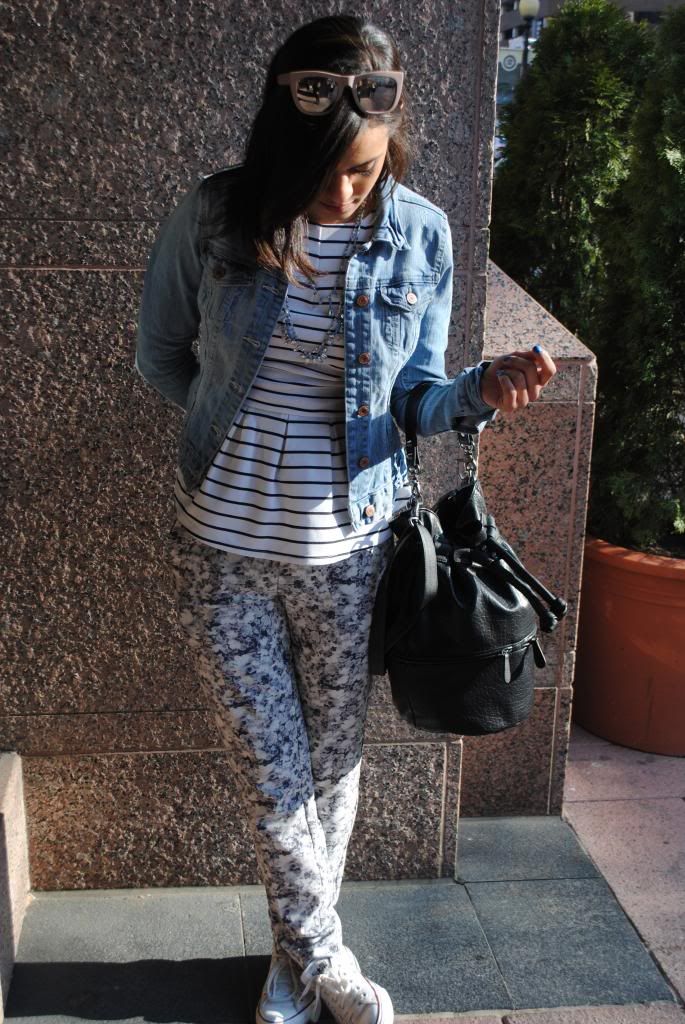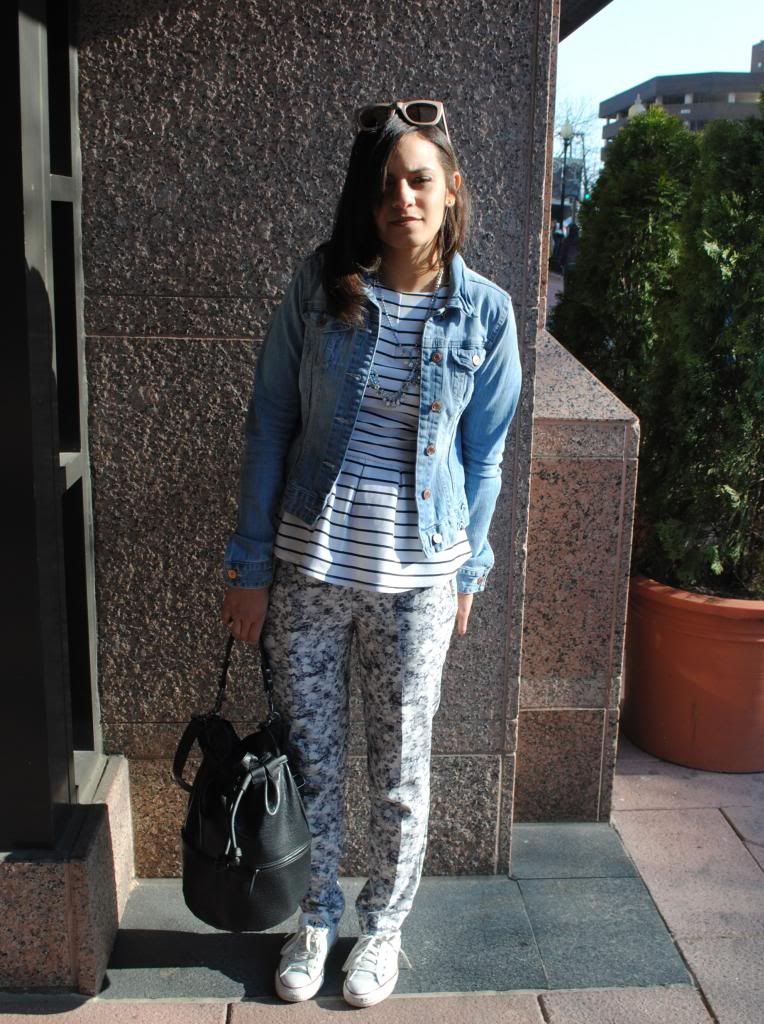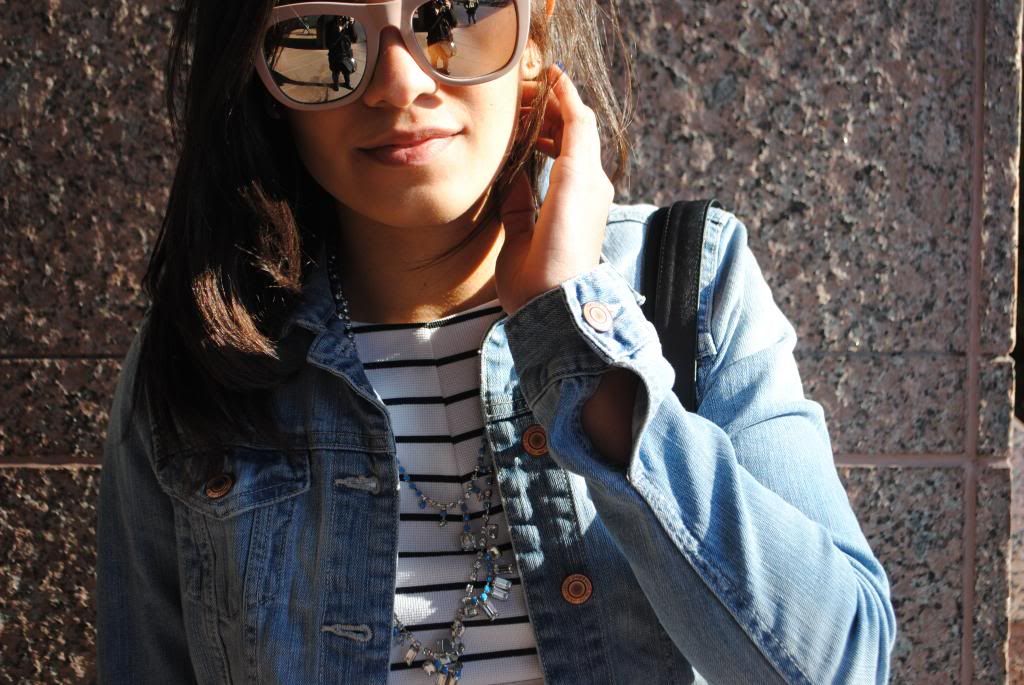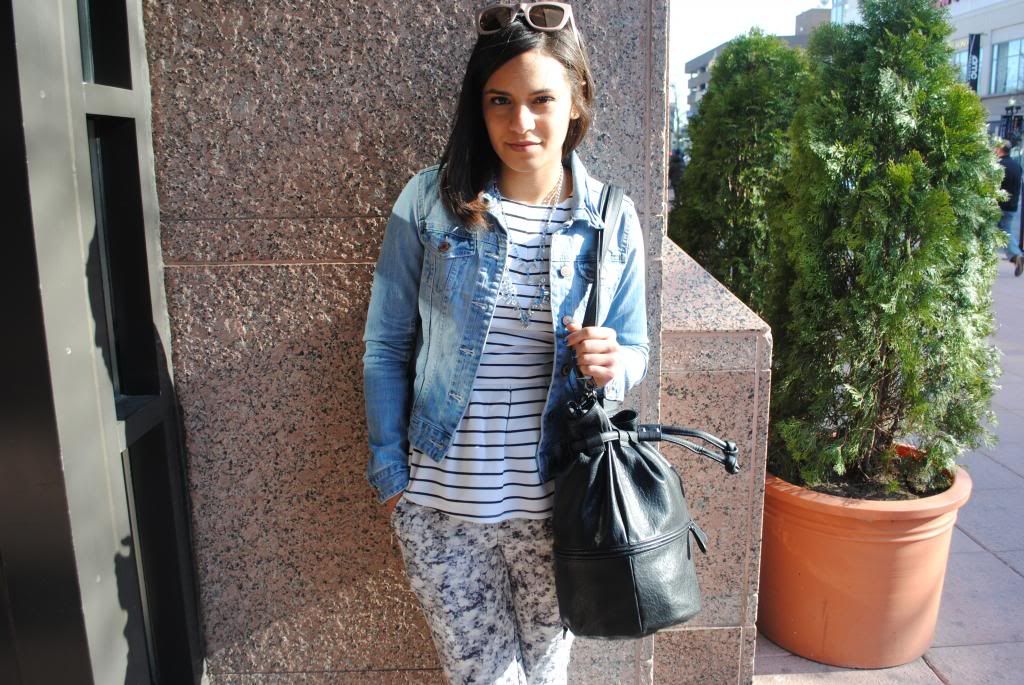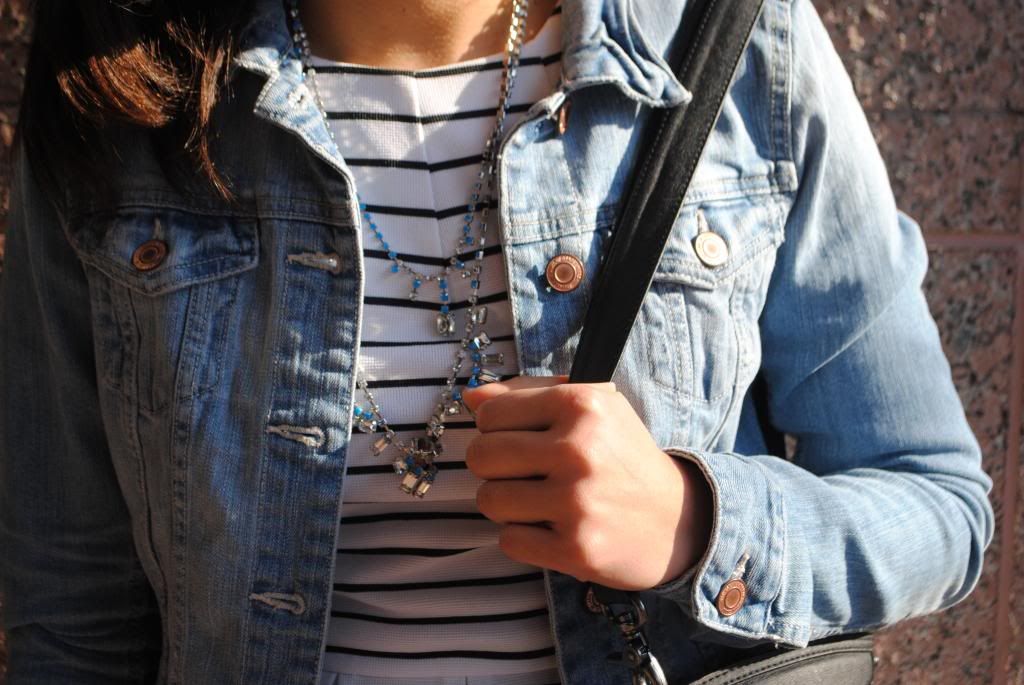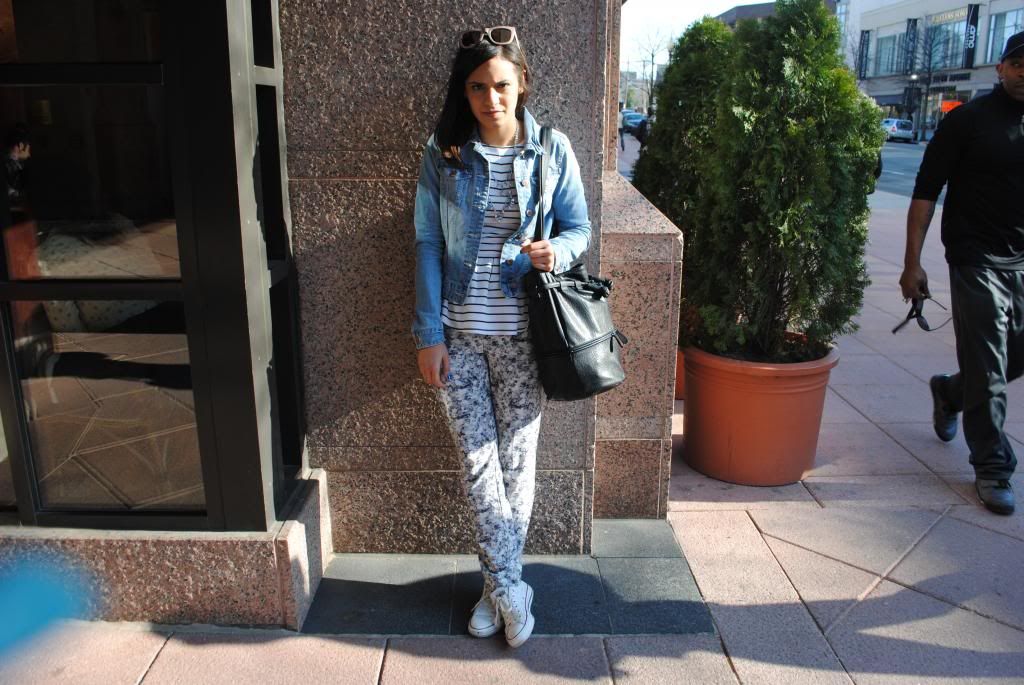 What I'm wearing:
Jacket: H&M
Peplum Shirt: Target
Pants: H&M
Sneakers: Convers
Bucket Bag: H&M
Necklace & Sunnies: H&M
This was the outfit I wore on the first day in Washington D.C. I chose these pants to travel because they literally felt like PJs, soooo comfortable, and comfort was essential to endure the incredibly long bus trip from New York to D.C (five hours and a half to be exact). Our first day there we settled into our hostel, grabbed a bite and walked around Georgetown, which is this charming little town in D.C, think cobblestone sidewalks and cozy little house-like stores all over. I plan on doing a photo diary post including all the photos I took while I was there which paints a better picture of the great time I had while I was there, so stay tuned for that folks! But for now I gotta run a million errands all over the place, you know, typical day off for a big city gal. I hope you enjoy this look, oh and HAPPY FRIDAY!
xo