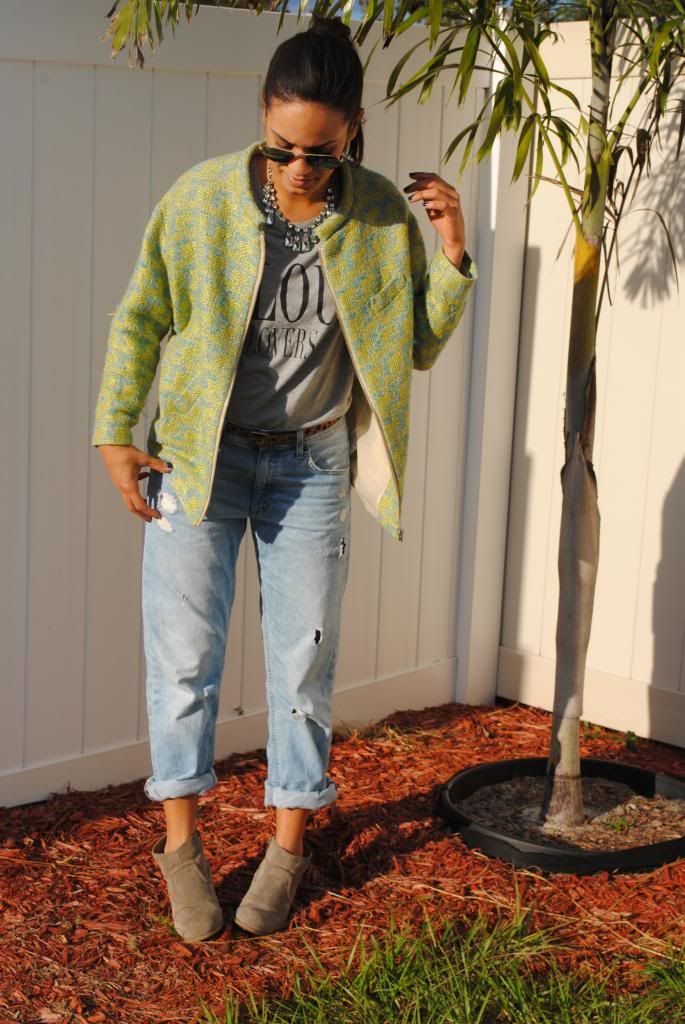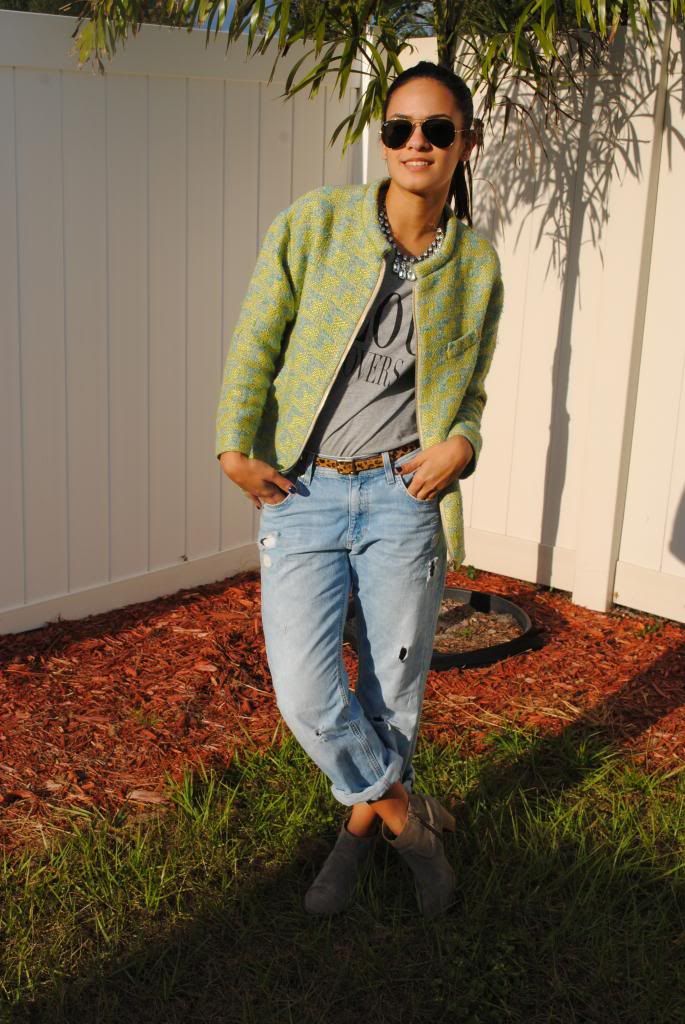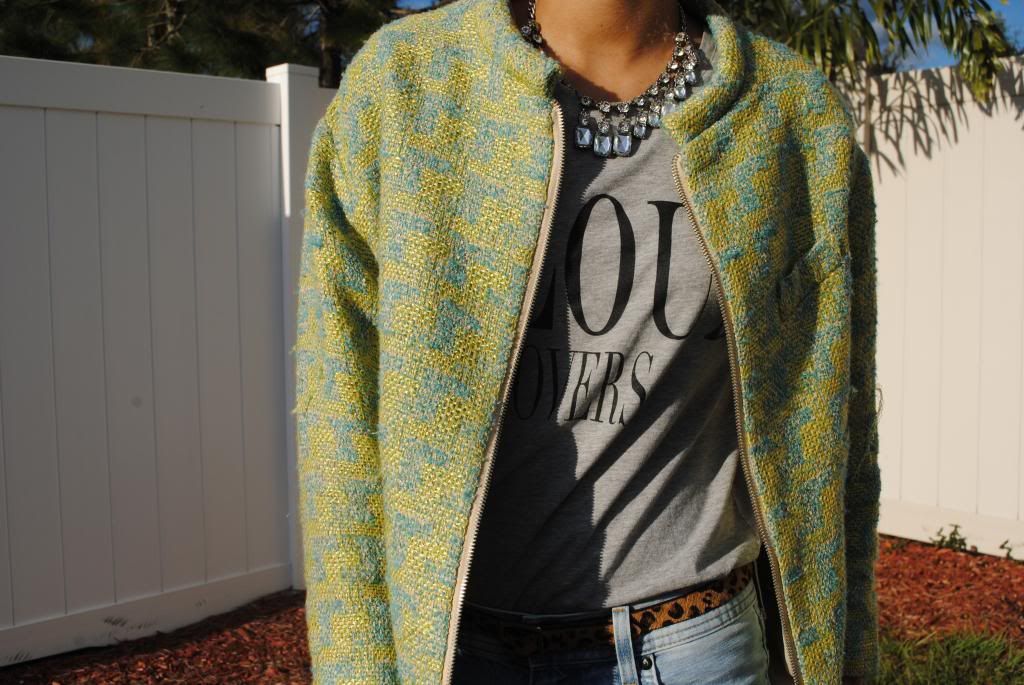 TOP/NECKLACE: Forever21, JACKET/JEANS: H&M, BELT/BOOTS: Target,
SUNNIES:Ray Ban
This look was shot about four months ago, back in early November. My fams and I took a short trip to Florida for my mom's birthday, where we celebrated with the rest of my family who lives in sunny
Tampa, FL. I love it when we go down there because besides the obvious reason of escaping the cold winter even if its just for a quick weekend, I also get to escape the madness of this big city. Don't get me wrong, I absolutely love the fast pace life, running around town, always thinking of what you have to do next, and I do not see myself living any other way but it is nice to take a step back and enjoy the peace and quiet once in a while. Also spending time with my family down there is a trip! every time we all get together it's a great time (to get a better picture, think: mother, aunts and even grand mother attempting to get on a motorcycle to get their picture taken and falling...multiple times!). Here I mixed casual (boyfriend jeans and a tee) with not-so-casual (the tweed jacket and blinged out necklace) which in my opinion creates an interesting look. Oh and just a little reminder, ITS FRIDAY! Definitely planning to enjoy my weekend after such a stressful week I've had! Hope you all do the same!!
xx